First established in 1969, Nova began as a small freight delivery service with just one truck and one employee. Through the years, we have expanded our list of services and developed our technology in order to provide customers around the world with a customized and first class logistics experience. Today, we are a leading provider of ocean and air container freight services with a reputation for not only superior customer service, but also reliability and technical expertise.
In order to earn this reputation, we depend on an exceptional group of employees. We strive to attract and retain individuals who are highly motivated and possess expertise in the logistics field. As a result, our employees are a diverse group with many years of experience in the transportation industry. The majority of our employees have been with Nova for over a decade and many have dedicated over two decades of their professional careers to our company. They are extremely knowledgeable about our services, excel at serving customers' needs and believe in working together to accomplish our mission. At Nova, we take great pride in our employees.
NCFS
NCFS is a modern 260,000 sq. foot facility designed for all of your Import CFS needs. The building is of concrete tilt up construction to provide the best security possible. Sixty dock high doors allow for high traffic volume and reduced driver delay. Additionally, we have ground access to handle smaller vehicle needs. Our yard capacity allows for nearly 200 trailers, and the entire facility is protected by U. S. Customs approved fencing. Both the interior and exterior are fully alarmed with the state of the art equipment. This includes DVR monitoring of entrances and interior. For further information regarding our facility or security, please contact us.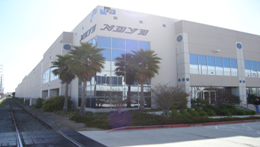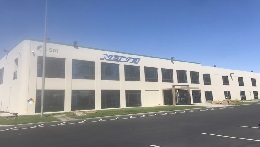 NTSI
NTSI is a 230,000 sq. foot, concrete tilt up building which is ideally suited for your Export and Distribution needs. The facility operates over sixty doors, including an open air dock for all your oversized needs. The yard is capable of handling up to 150 containers. NTSI utilizes the same state of the art security systems as NCFS. For further information regarding our NTSI facility or security, please contact us.